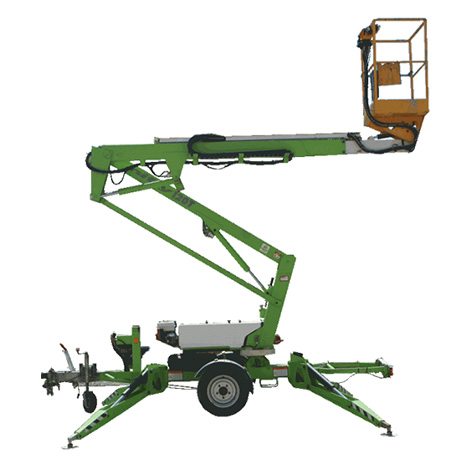 Trailer Mounted Boom
DESCRIPTION
Trailer Mounted Booms (Cherry Pickers) are part of Aluminium Scaffolds Boom Lift Hire range. It can be towed behind a large 4WD or Ute and is a perfect mobile height access solution. Trailer Mounted Booms are suitable for a large variety of applications, especially in construction and maintenance where height access must often be mobile, controlled and temporary. Where scaffolding fails to adequately complete the task, you can feel rest assured Aluminium Scaffolds have other access equipment for your project. Contact Aluminium Scaffolds today for your access equipment today.
Contact Us Today For Boom Lift Hire
If you are looking for high-quality lift equipment, do not hesitate to contact us and send an enquiry. We can also answer any general enquiries that you have about our hire equipment and hiring process.
MODEL / SIZE
Trailer Mounted Cherry Picker – 12m
Trailer Mounted Cherry Picker – 15m